Grace's Marketplace is bringing an Abbondanza of Quality to the Hamptons this summer with our weekly grocery delivery service!
In order to better serve our loyal customers, we're proud to share that we will be delivering the best of Grace's Marketplace to your homes out East. We look forward to a summer of delicious peaches kissed by the run, the sweetest figs, aromatic cheeses, the most tender meats, and fish that have just been caught from the sea.
From our family to yours, Mangia!
Delivery Days & Times
Tuesdays, Fridays, & Saturdays
12pm-4pm
Orders must be placed 48 hours in advance of delivery days or your order will be delayed to the following delivery day
Delivery Fee
$30 per delivery
Order Minimum
$200 per order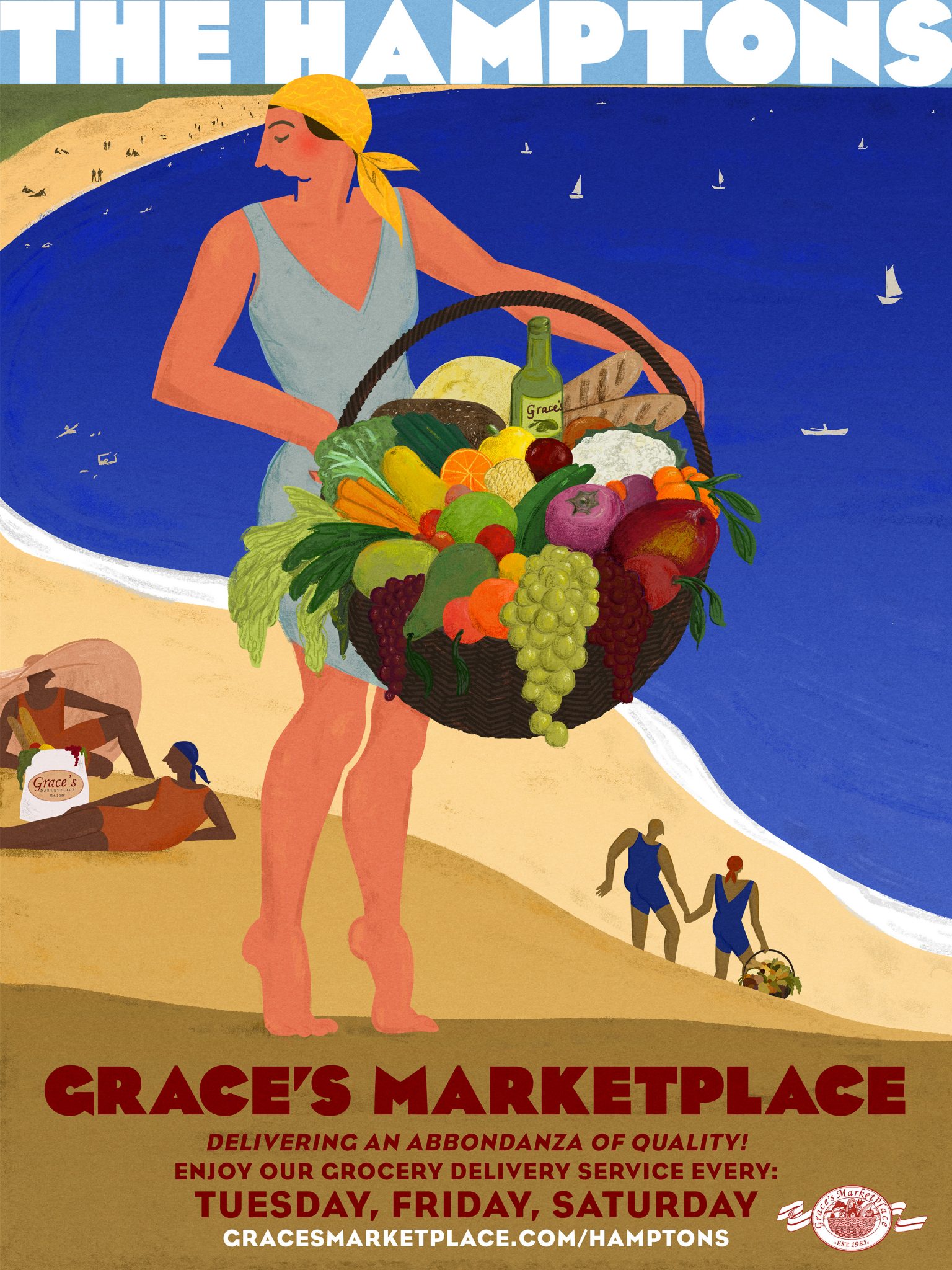 FAQ
Can you add items to your order?
Yes, as long as you contact us at daniel@gracesmarketplace.com at least 48 hours before your order is set to be delivered.
When can you expect your delivery?
You will receive your delivery between the hours of 11-2 on the date you selected to receive your order.  We kindly ask that you have someone home who is able to receive your order.
Who is Mercato?
Mercato is our e-commerce partner who has enabled us to bring the best of Grace's Marketplace online.
Who shops your order?
A trained Grace's Marketplace associate will always shop your order, ensuring that only the freshest provisions are chosen for you and your family.
Where in the Hamptons do we deliver?
From Southampton to Sag Harbor & almost everywhere in between. Unfortunately, we aren't able to service Montauk just yet.
Will Grace's Marketplace expand delivery days & times for the Hamptons?
Stay tuned!