1299 2nd Avenue
New York, NY
Order Now
Call: 212-737-0600
Email: GracesCaterNYC@gmail.com
Yom Kippur begins at sundown on Sunday, September 24th, and ends the following evening on September 25th.
All orders must be placed by Friday, September 22nd.
Delivery Windows: 10 am – 1 pm, 2 pm – 6 pm.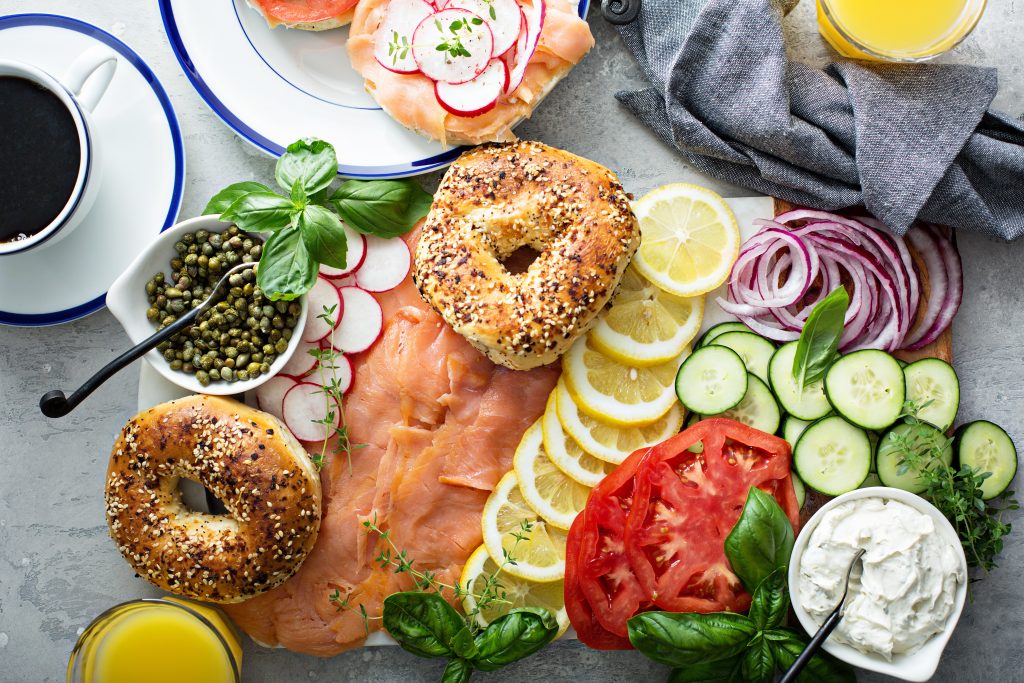 ---
Smoked Fish
ala Carte
Gaspe Salmon
$60/lb
Scotch Salmon
$60/lb
Irish Salmon
$60/lb
Norwegian
$60/lb
Kippered Salmon
$40/lb
Sable
$60/lb
Poached Salmon
$42/lb
Whitefish Salad
$24/lb
Pickled Herring
w. Cream Sauce & Onion
$16/lb
Chopped Herring
$14/lb
Sturgeon
$60/lb
Accompaniment Platters
Deli Cheese Platter
Muenster, Swiss, and Cheddar Cheese
Small $60 · Large $80
Tomato & Onion Platter
With Capers, Cornichons, Nicoise Olives
Small $50.00 · Large $75.00
Spreads
Plain Cream Cheese – $10/lb
Scallion Cream Cheese – $10/lb
Vegetable Cream Cheese – $10/lb
Chopped Chicken Liver – $10/lb
Accompaniments
Tuna Salad – $16.99/lb
Egg Salad – $10.99/lb
Fresh Applesauce – $8.00/pt
Potato Pancakes – $13.99/lb
All ala Carte items presented on platters are subject to a 30% service charge.
Deluxe Smoked Fish Platter
No Substitutions
Small – $195.00 + tax
(Serves 8-10)
1 lb Gaspe
½ lb Sturgeon
1 Whole Whitefish (deboned)
1 lb Whitefish Salad
Medium – $275.00 + tax
(Serves 10-12)
2 lb Gaspe
¾ lb Sturgeon
1 Whole Whitefish (deboned)
1 lb Whitefish Salad
Large – $390.00 + tax
(Serves 18-20)
3 lbs Gaspe
1 ½ lb Sturgeon
1 Whole Whitefish (deboned)
2 lb Whitefish Salad 
Assorted Bagels – $1.25 each
Bialys – $1.25 each
Pumpernickel Bread – $4 each
Fresh Fruit platter
Small $65 · Medium $95 · Large $125